SLIDER BAGS
PRODUCT DESCRIPTION
Do you want to conveniently store various products in the kitchen (and not only in the kitchen!) But you don't have space for large containers? We present to you our smash hit product in this field: slider bags! Thanks to various capacities of the bags, you can use them not only for sandwiches, cookies and fruit but also loose and liquid products. The bags are airtight which means that you can store soups, juices or sauces in them, as well as coffee, tea and spices without the foods losing their aroma. Additionally, you can freeze whatever you want in them – meat, fish, dairy products and even ready-made meals. On the other hand, children like to use these bags for sorting blocks, crayons or puzzles.
The bags also have a special label that will allow you to record not only their contents and date but also the name of the person to whom the bag belongs. This way everyone will easily retrieve the products that have been prepared for them specifically.
Our slider bags are also eco-friendly, they are made of a raw material that can be further recycled. Additionally, thanks to the strong film, the bags can be used repeatedly – they only need a wash.
Choose the perfect size of Gosia slider bags from the range and see for yourself how many different uses there are for them! The possibilities are endless!
Main features of Gosia slider bags:
eco-friendly – reusable
strong and durable
waterproof
variants: 16 pcs x 1.5l; 10 pcs x 3l; mix sizes: 4 x 0.75l; 4 x 1.5l; 4 x 3l
easy to open and close
multifunctional – ideal for storage and freezing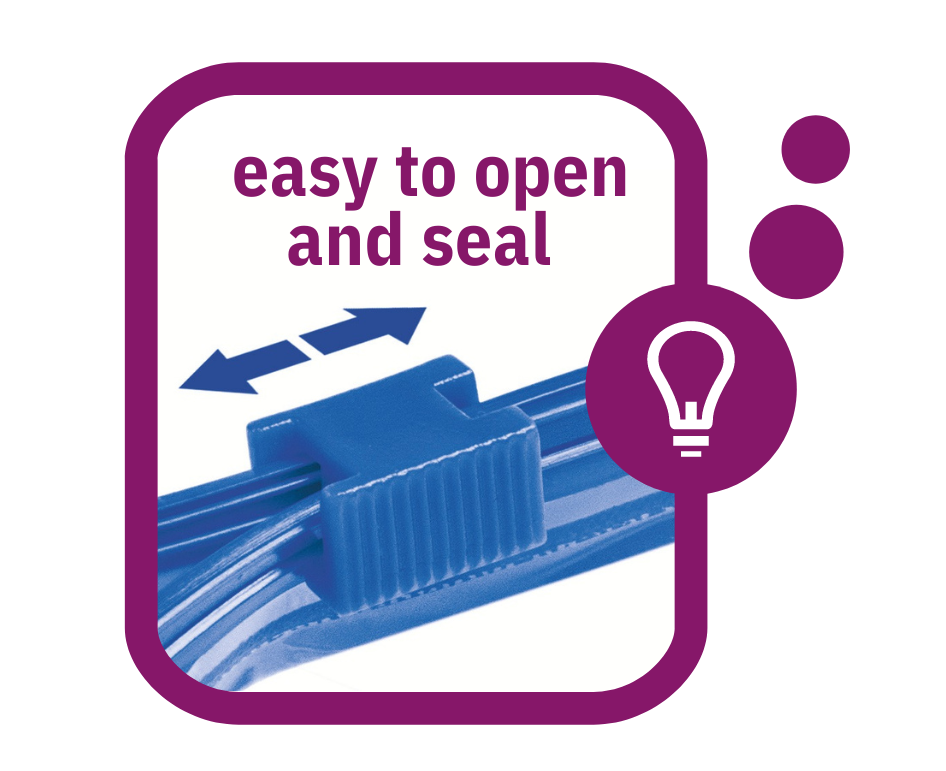 easy opening and closing