YELLOW MICROFIBER MOP WITH SCRUBBING SPONGE
Our patented scrubbing sponge is perfect for cleaning stains and dirt off the floor!
This scrubbing sponge is the ideal choice for tougher jobs like cleaning after house renovations, very effective at wiping paint residues from boards and floor.
Despite its 100% effectiveness, the sponge is delicate – you don't have to worry about scratching the floor.
What's more, you can wash the entire Yellow Microfiber Mop head in the washing machine. However, take care not to exceed the temperature of 60°!
See the mop in action!
Scrubbing sponge – cleans even the toughest stains.
BUY ONLINE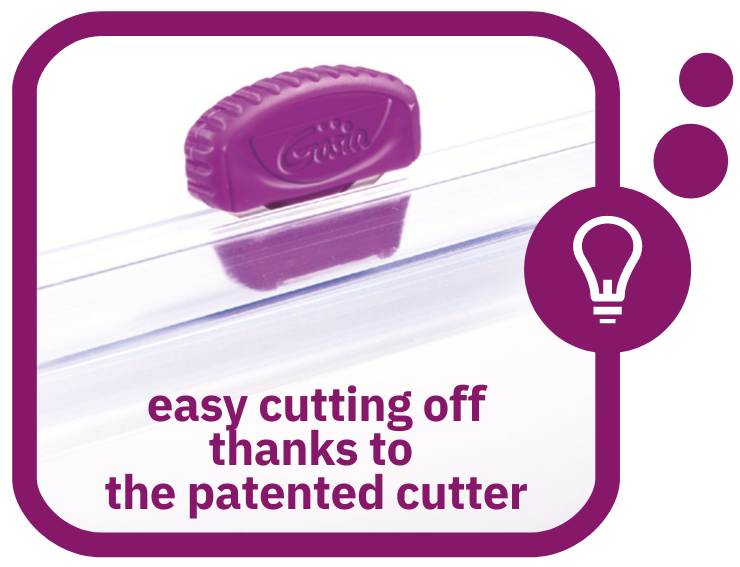 Thanks to the clever cutter in the cling film carton, you can quickly and easily cut off exactly as much film as you need – no scissors involved!
The cutter is safe – even your children can use it for wrapping.
The clever cutter is placed in a solid, reusable cardboard box – it will not get damaged easily and will serve you for a long time – all you need to do is replace the roll of film with a new one when required.
Check how our cutter works!
EASY USE PATENTED CUTTER
BUY ONLINE
ROASTING SLEEVE WITH CLIP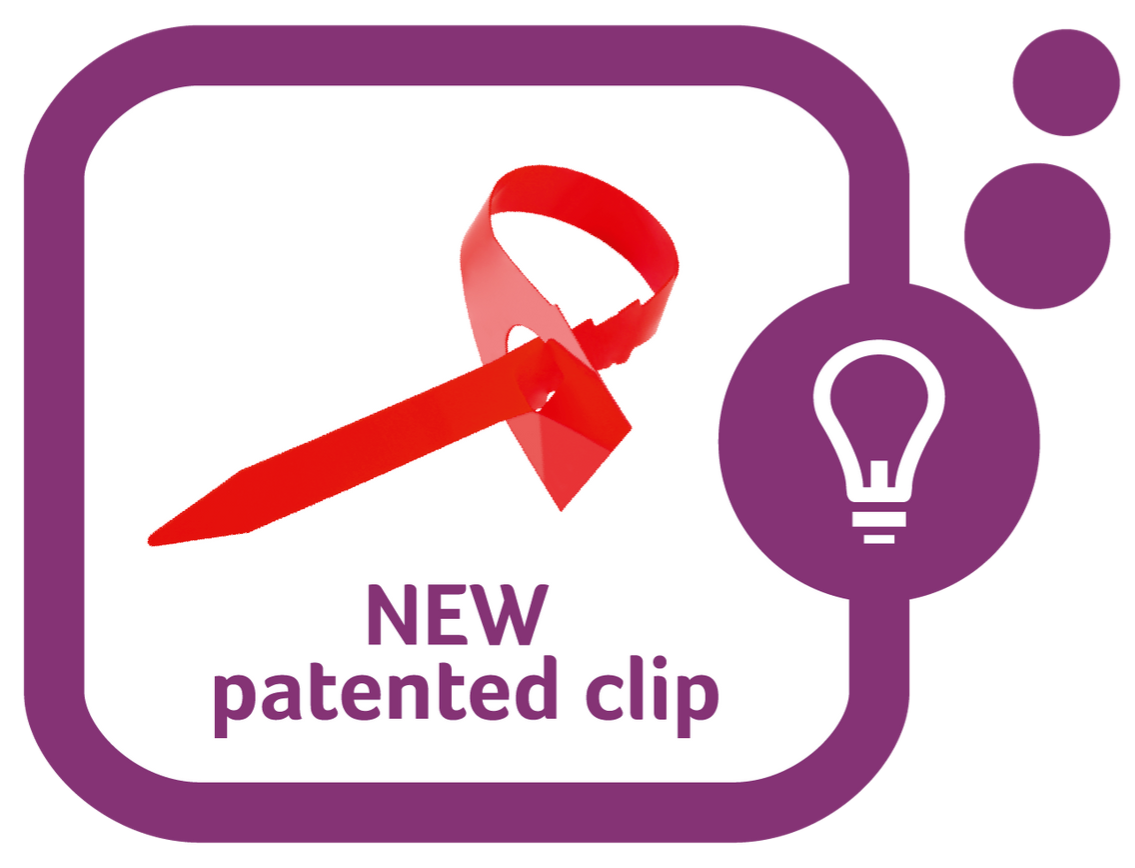 Our durable clip is extremely convenient – no need to pierce the foil while roasting!
Thanks to the patented clip, the food in the sleeve can 'breathe', preserving valuable vitamins, micro elements and natural aromas – without leakage!
You will find our clips included not only with the roasting sleeve but also with our roasting bags. Give them a try!
NEW, PATENTED CLIP
BUY ONLINE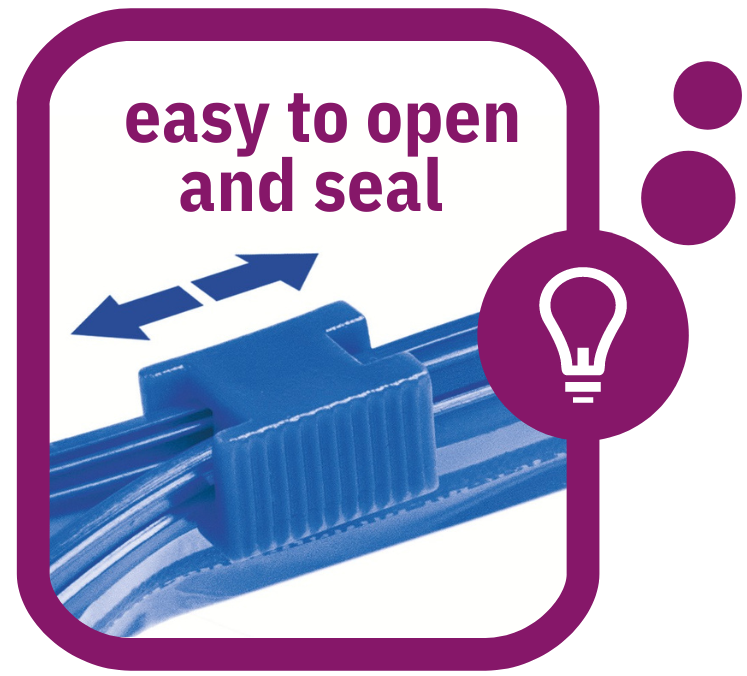 Our plastic bags with zips are a very clever storage solution – they work for food, building blocks and other little toys.
A reliable zip allows for quick and easy opening and closing of the bag, which can sometimes be problematic in the case of traditional bags or string bags.
The clever zip bags are very durable and can be reused many times, helping you take care of our planet.
Bags with a zips are multifunctional, they can also be used for freezing!
EASY OPENING AND CLOSING
BUY ONLINE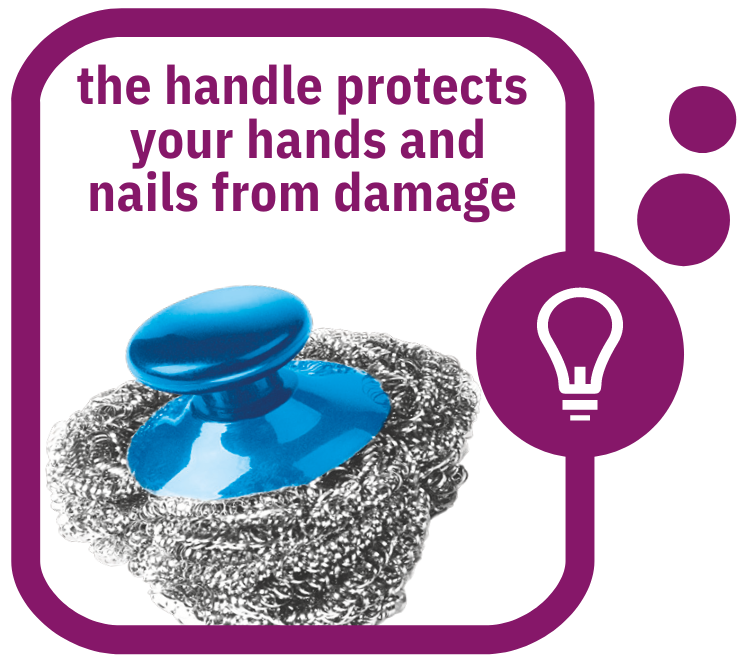 Thanks to the clever grip attached to our metal scourer, you can say goodbye to irritated hands and nails! Grab the grip and you can clean even the dirtiest pots with ease and pleasure.
The clever grip allows you to better manoeuvre the coarse cleaner, so you can get to the hard-to-reach places with it. See it for yourself!
THE GRIP PROTECTS PALMS AND NAILS FROM DAMAGE
BUY ONLINE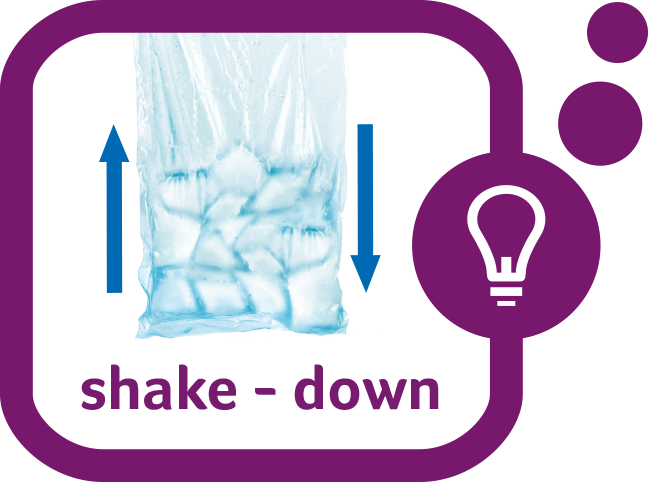 A clever solution for the preparation of ice cubes? Our patented 'shake down' ice packs!
Due to the special design of the bag, all you need to do is shake the frozen bag vigorously and the cubes will fall to the bottom. The ice is ready to be used!
We offer two types of 'shake down' bags: crushed ice and large cubes.
SHAKE DOWN
BUY ONLINE